Aramco loads up its leased storage facilities in Japan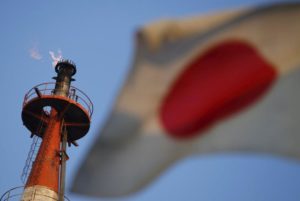 A fully loaded crude carrier landed in Okinawa on Wednesday with 1.89 barrels of crude, which it will add to the 6.29 million barrels already stored, for a total of 8.18 million barrels.
Japan receives about one third of their crude imports from Saudi Arabia. And in 2011, Japan and Aramco created the storage agreement which gives the Saudis free storage in exchange for Japan getting first rights to the stockpiles in the event of an emergency. 
"Coincidentally," Aramco recently announced that rates will soon be raised for the Arab Light Crude Oil blend sold to Asian clients, by US$0.55 a barrel. 
Top that with the EIA increasing its demand forecast for 2017 and it is yet another sign of increased demand that we've been waiting for.