Algorithms confound long-time oil traders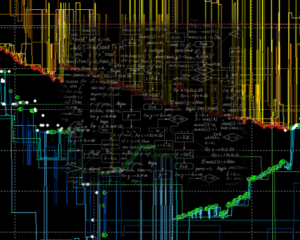 Oil markets continue to puzzle followers, and investors and energy analysts, along with us at TAG Oil, are always looking for the root causes. As energy analysts are saying—based on fundamental information—prices should be rising.  But even with OPEC announcing cut extensions, oil prices dropped roughly 5%.
Many fingers are now being pointed at algorithmic traders, which seem to be skewing the market by program trading.  Algorithmic trading uses computers to follow instructions for placing a trade, using signals such as moving averages and volatility to follow trends.  This type of trading has been around for years but lately, it has become the majority of trading in energy: In fact, auto-trading accounted for 58% of volume of energy related contracts from 2014 to 2016, according to a March study by the commodity futures trading commission.
Big swings have plagued crude this year as traders deal with events such as OPEC cuts and the global glut.
Peter Hahn, of Bridgeton Research Group, a quantitative research firm says, "…momentum traders who use algorithms have grasped for market trends…. Oil is 'in a transitioning period.' In that kind of market, momentum-based algorithms are more likely to be whipped into and out of long and short positions."
It is certain that there are a lot of factors contributing to the roller coaster ride of oil prices but it is also clear that solid fundamentals are no longer the driver in the energy markets.
To read the full article, click here