A personal shareholder profile
Here is one of TAG's longest and most supportive shareholders, my father, Lucanio Guidi.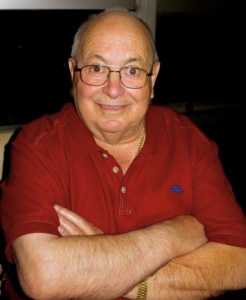 He came to Canada by boat from a small village in the hills of Tuscany in 1952. He was 18 years old, and was determined to succeed and create a better life for his family. Arriving in Canada with his skills as a fine furniture maker and $8 in his pocket, he kissed the ground and prayed to someday own his own home.  
Although he is long retired, Lou (as he became known) became one of British Columbia's leading real estate developers, known for his high integrity and the deep quality of his relationships. He paved the way for future development in the Okanagan Valley, now known as Canada's Napa Valley.
Although I didn't follow in his footsteps in the real estate business, I have that same determination and unwavering drive to achieve a great success story. Lou tells me to slow down, but I feel I've only just begun!
Best wishes to all,
Alex Guidi
TAG Oil Ltd.
Founder and Chairman