A note from founder and chairman Alex Guidi
Along with TAG directors Ken Vidalin and Doug Ellenor, I recently had the opportunity to spend time on the ground in New Zealand with our VP of Operations Shane Hamnett.
During our working tours, Shane pointed out some low-expenditure, fine-tuning opportunities to increase production at TAG's production facility. In this low oil-price environment, it's especially important to keep optimizing operations from top to bottom. 
This picture is of us in front of the Cheal-E1 well, which is still flowing naturally after more than a year, and is the best performing well in the field. We'll be working to replicate the excellent E1 results in future drilling!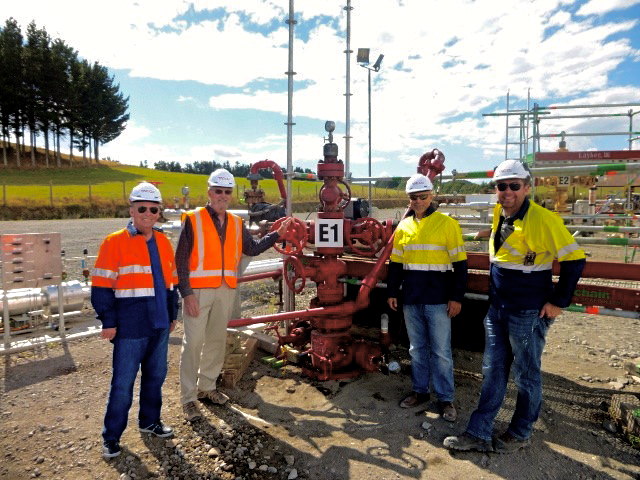 Left to right: Ken Vidalin, Director Doug Ellenor, Director Alex Guidi, Chairman Shane Hamnett, VP of Operations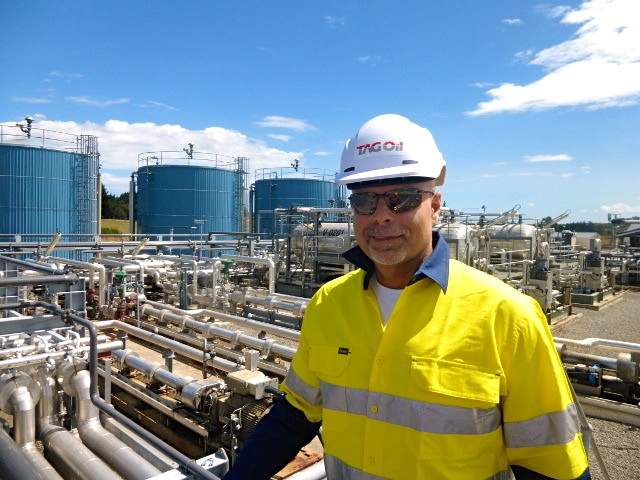 Although we've reduced the level of exploration capital expenditure to adapt to low oil prices, TAG Oil still has a strong foundation in place to pursue future growth. The Company controls quality, long-term, development-stage assets that are producing premium-priced (Brent) light oil, with substantial remaining development, appraisal and exploration upside in multiple formations. When oil prices improve, should markets become more favorable, or should other opportunities arise, we'll be ready as always to once again increase our level of exploration activity.
Best regards,
Alex Guidi
Founder and Chairman